About Bed Bugs
How man's best friend can help him evict his nastiest bedmate
Action's Bed Bug Control Experts and Bed Bug Dogs have been featured in: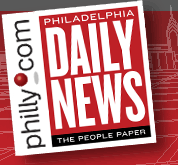 AS SEEN ON TV!
BED BUG MATTRESS, BOX SPRING and PILLOW ENCASEMENTS
Philadelphia Bed Bug Dogs are used to detect Bed Bug Infestations.
1-800-920-0906
Have a Bed Bug Question?
Get the Answer by Emailing:
info@actionpestcontrol.com
About Bed Bugs - Bed Bugs belong to the order Heteroptera, along with lace bugs, plant bugs, squash bugs, etc. The word bug was first applied to the familiar bed bug in the 17th Century England. It may have been derived from the old English "bogy" or "hobgoblin," signifying a "terror in the dark." It may also be from the Arabic derivation, "buk," that may have been picked up by travelers and brought back to England.
| | |
| --- | --- |
| | Bed bugs have been associated with man since the beginning of civilization. Bed bugs and their relatives form a rather small group (70+) of bloodsucking ectoparasites. Hosts, in addition to humans and domesticated animals, include bats and birds. Bed Bugs are strongly flattened bugs, often reddish brown, with forewings reduced to mere pads. The hind wings are absent. |
It is believed the bed bug originally was associated with bats living in tree holes and in caves of the Middle East. It was in caves that these parasites became associated with man. As man moved from cave to village the bed bug followed and became permanent associates.
This democratic creature draws no line between the impoverished or the wealthy, but its presence is more evident in poorer quarters owing to conditions more favorable for its survival. Nevertheless, these bugs can invade event the most immaculate homes.
The bed bug is distributed readily in laundry and on clothes and baggage of individuals who have visited infested premises. This pest is disseminated primarily from one hose or apartment or another by stowing away in furniture and bedding that has been moved, or by attaching itself to articles placed in an infested moving van. Second-hand furniture, old books and lumber salvage from demolished houses offer other means of ingress.
Source: Handbook for Pest Control
KYW on Your Health- (Subscribe)
Goodnight, Don't Let the Bedbugs Bite
KYW's Michelle Durham spoke to John Russell, general manager of Action Termite and Pest Control about how you get bedbugs and what it takes to get rid of them. (10:06)

Source: http://www.kyw1060.com/topic/play_window.php?audioType=Episode&audioId=2744140

Posted: Saturday, 12 July 2008 10:39AM

Goodnight, Don't Let the Bedbugs Bite

by KYW's Michelle Durham

It's a problem that many people don't know they have or if they do, they don't want to talk about it; bedbugs. And once you have them, it takes a lot of effort to get rid of them.

General Manager of Action Termite and Pest Control John Russell explains how you get bedbugs in the first place:
"You would go to a hotel after someone left that had bedbugs. You would put your clothing into the drawers and dressers and not realizing it then you take your clothes with you when you leave; go home and then spread it to the residential area."
It takes a lot of effort to get rid of them. Russell and his team bring in bug sniffing dogs to determine where they are; once that happens the intensive treatment begins:
"We have to treat every nook and cranny: picture frames, moldings, electrical outlets. We have to pull the carpet up. The second treatment is actually steam."
Steam will kill the eggs that haven't hatched yet. Bedbugs leave tiny blood stains on mattresses and sheets, so you can look for those. And Russell says when you check into a hotel pull the sheets off the bed and check the mattress seams and the headboards.